This project was established in East Central NC originally in 2021 to evaluate the effects of TELONE ™ II and Chloropicrin (PIC) on nematode suppression, Granville wilt suppression, and tobacco yield and quality.
Yield losses from crop "melting" late season have become common in the greater tobacco production regions. This is a complex issue of harvest timing, weather conditions, disease, and nematode pressure. Growers are consolidating and getting larger with same infrastructure, which is putting more pressure on fumigants to protect the crop longer. Companies also want more overripe tobacco, putting more pressure on late season harvests.
In tobacco, maturity windows are critical to management, when everything matures at once and growers struggle to get around the crop and harvest in a timely manner. In 2021, our first tobacco blend study resulted in the grower standard of 200# PIC (#50 BER) being the better treatment overall with more early vigor than treatment blends containing TELONE. The plots with PIC100 showed a 5 to 7 day earlier maturity rate over PIC/TELONE blends, leading us to the question of – is it possible to stagger harvest between the products?
If PIC is maintaining earlier maturity, that needed to be accounted for in harvest planning. We consolidated our 2021 findings into our set of treatments for the 2022 tobacco study with another central North Carolina tobacco grower. Similar to 2021, treatments containing only Chloropicrin (PIC) in the Spring showed the best early vigor, highest lower stalk yields, and overall best plant structure.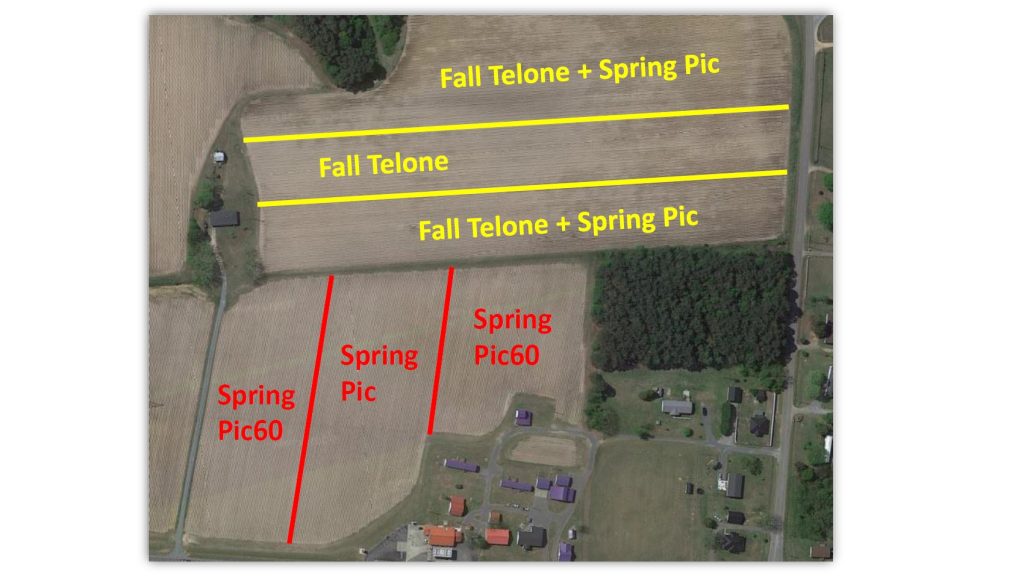 Once harvest began, we found that late season nematode pressures resulted in higher wilt levels and caused yield losses. There was not much separation between the Spring PIC100 and PIC60 plots in nematode control (Spring application, cool soil temps, and depth of pest may have played a role). Spring PIC application plots looked best prior to nematode pressure and had the best first and second harvest yields. In instances where Root Knot Nematode isn't present PIC100 is the most economical solution.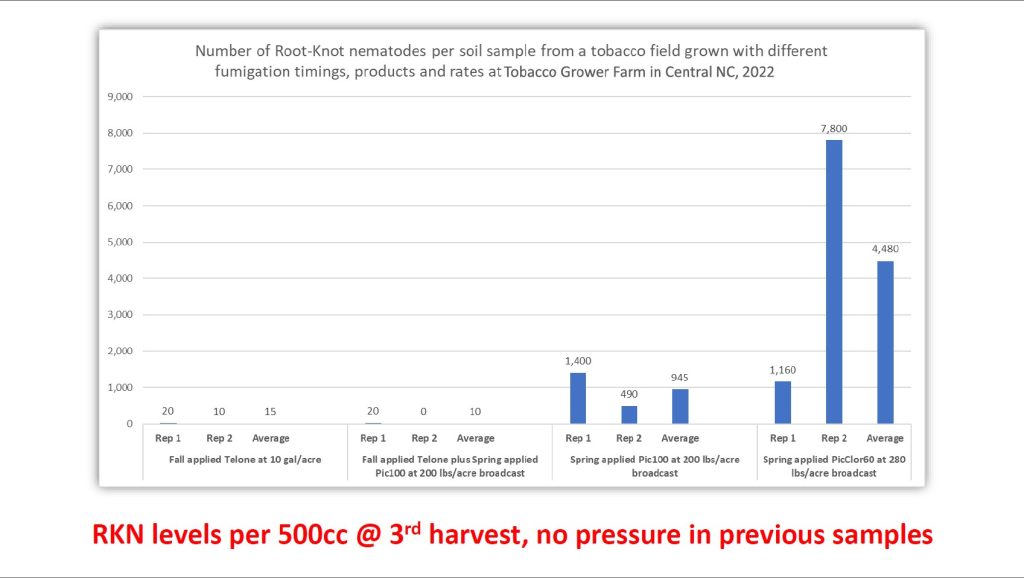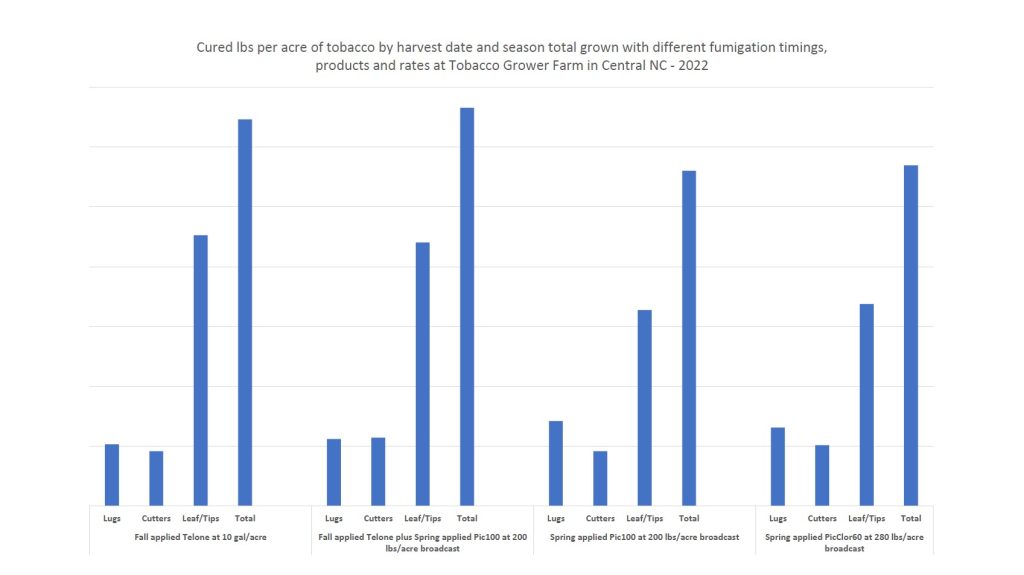 All of the plots where TELONE was Fall applied had a significant impact on season long nematode suppression and resulted in the highest yielding plots overall. While Fall applied TELONE treated the late season nematode problem and protected yields, it didn't necessarily cause the yield gains. The Spring PIC60 application didn't solve the late season nematode problem. Knowing nematode levels and location in the field pre-soil fumigation is critical.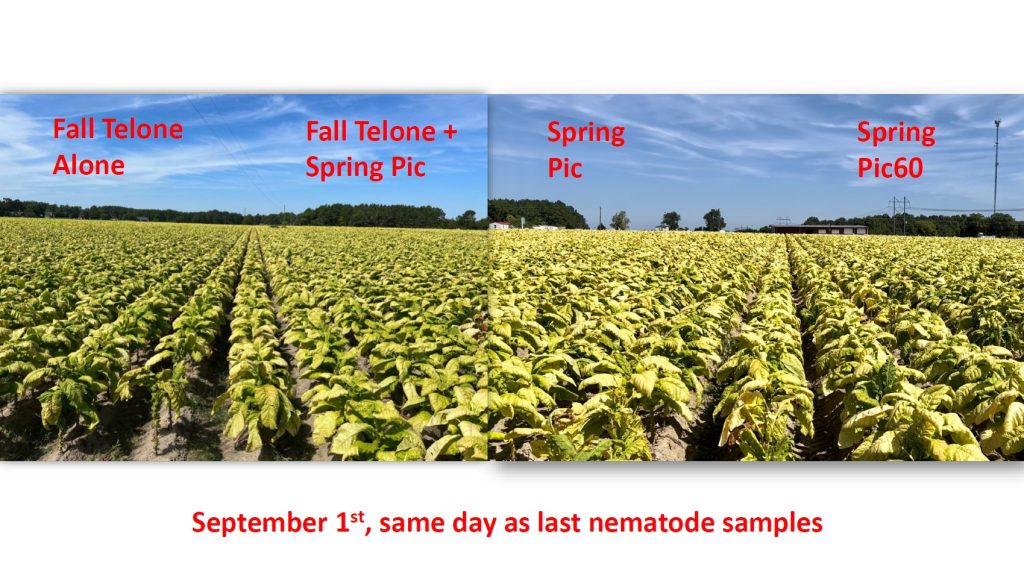 Based on these findings TriEst's intention is to take a deeper look at finding unique application and timing solutions that meet a grower's needs. We have more trials in the ground now improving on soil fumigation application timing and depths. Our next blog will be on our 2023 trials that focus on sampling depths, the probes, and treatments. In the 3rd blog of this series, we will go over those 2023 trial results.
So stayed tuned and be sure to subscribe so you don't miss the latest information.