Design Services:
TriEst has decades of experience in all types of irrigation and fertigation design for growers in areas of:
Vegetable
Berries
Nursery
Orchard/grove
Row Crops
Greenhouse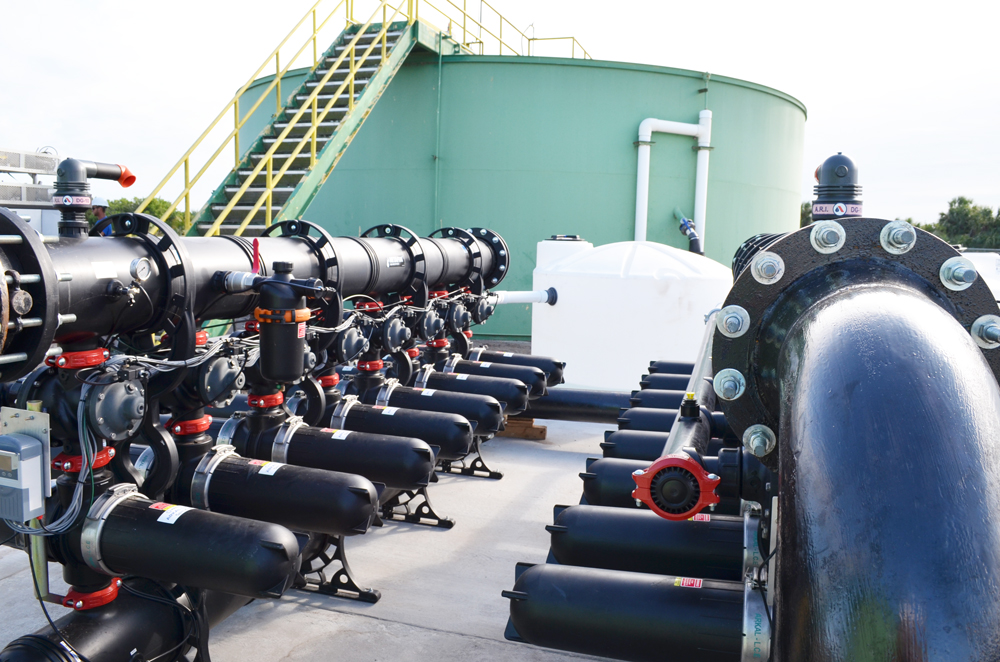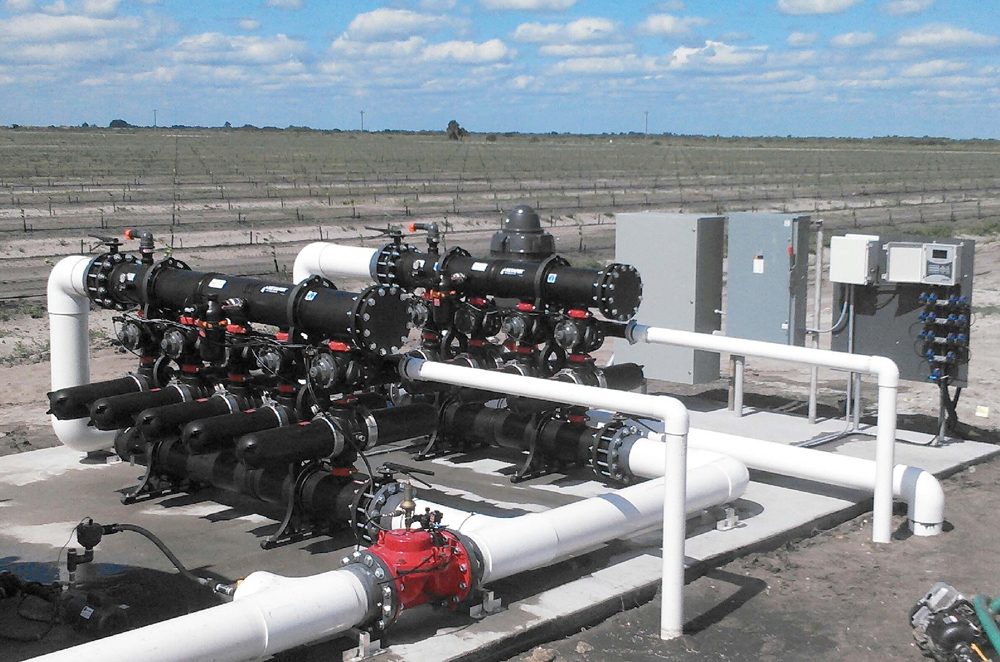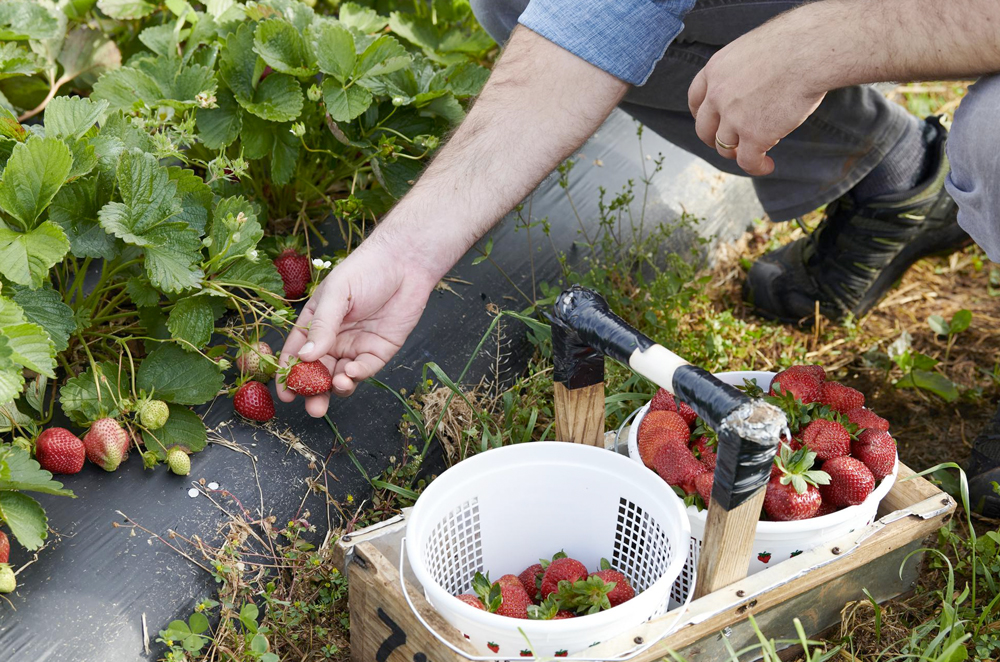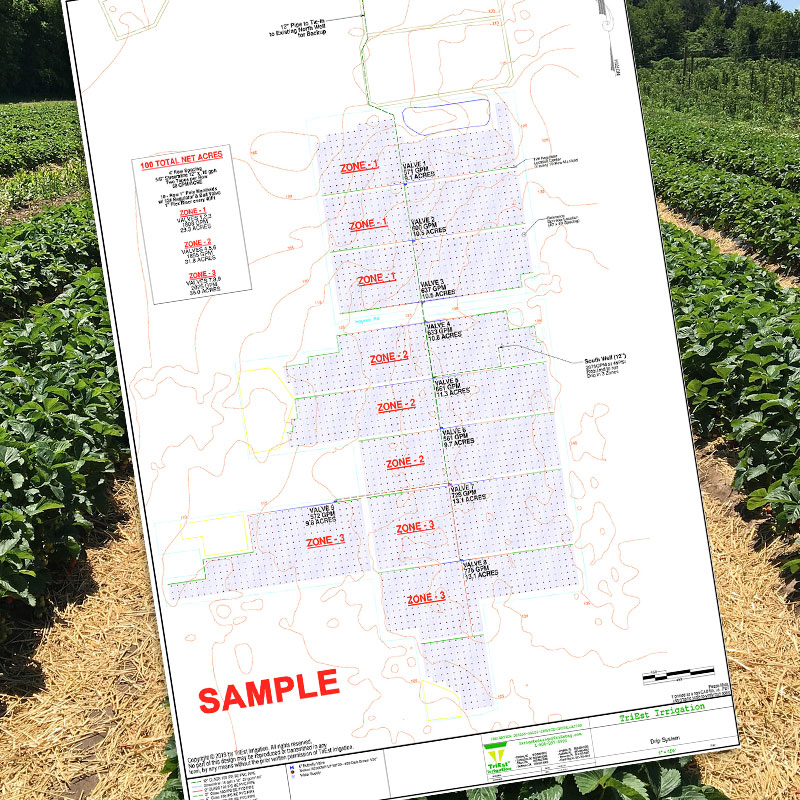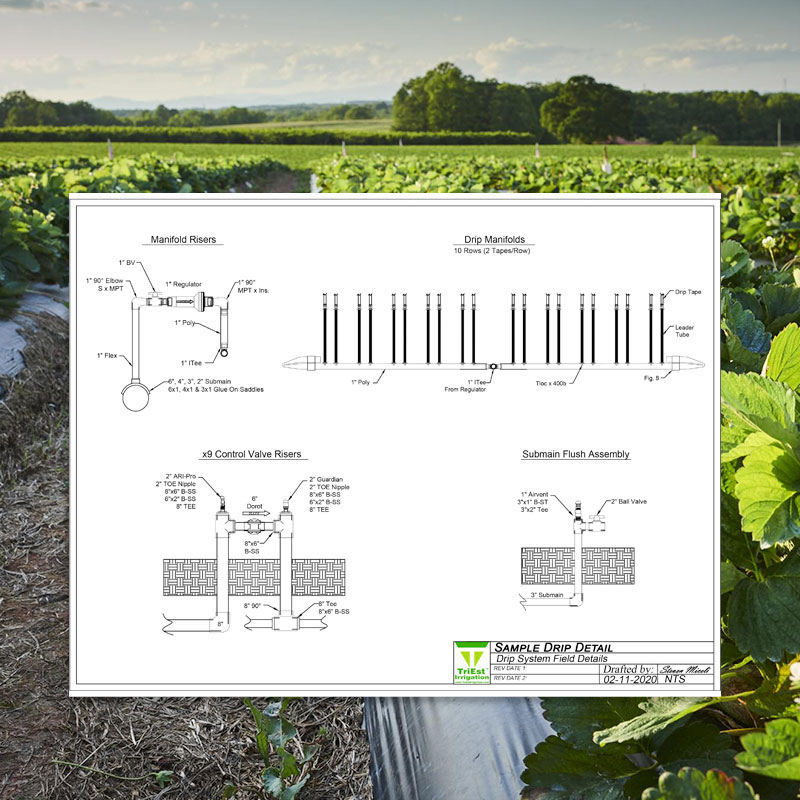 Our design team works with our outside sales staff and the grower to develop efficient and cost-effective irrigation designs that meet the grower's goals and industry uniformity standards.
They also will work together to troubleshoot or upgrade existing irrigation systems. Our design team prepares:
Comprehensive plans and specifications.
Design details.
Irrigation scheduling recommendations.
Material specifications and cost estimates.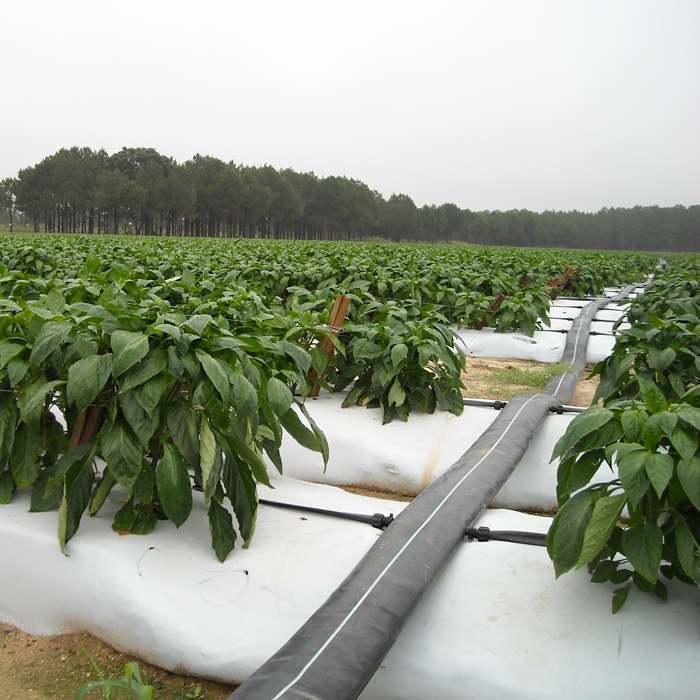 Drip Irrigation Systems
Typically used on vegetable, melon, berry, and orchard crops
Water delivered via emitters embedded in thin-wall tape, heavy-wall tubing, or blank heavy-wall tubing with punched in emitters
Delivers water and nutrients directly to the root zone of plants very efficiently with little evaporation or runoff
Drip emitters put on or just under the soil surface
Lower pressure that saves on energy requirements versus overhead irrigation
Reduces excess water on plant leaves to help with disease control
Reduces water applied to soil outside the root zone for better weed control
Can be managed to provide optimum soil moisture for any soil type
Temporary and permanent installations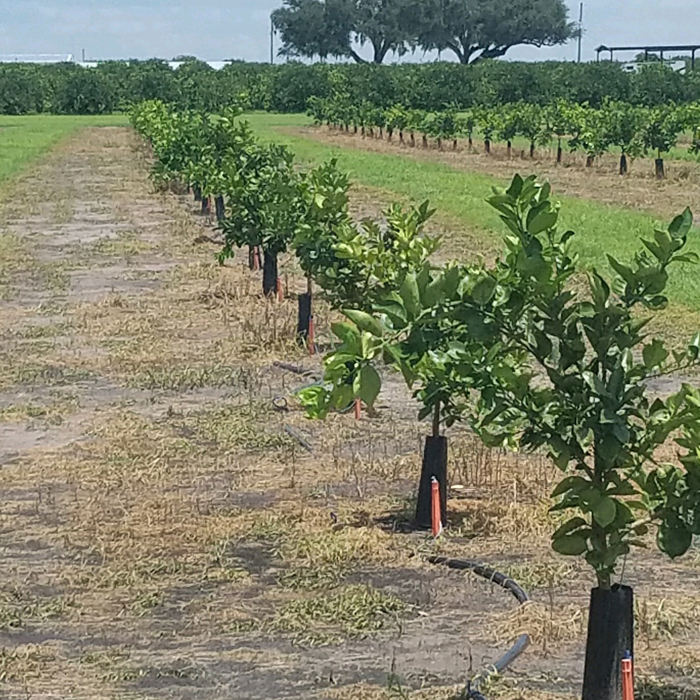 Orchard Irrigation
Typically used in citrus, pecans, peaches, and apple crops
Water delivered via Micro-Jets that provide a larger wetted area for trees
Provides many of the same benefits of a full drip system
Micro-Jets can be modified to accommodate young trees early and larger trees later
Available in standard, flow-regulating, and fully pressure compensating
Permanent installations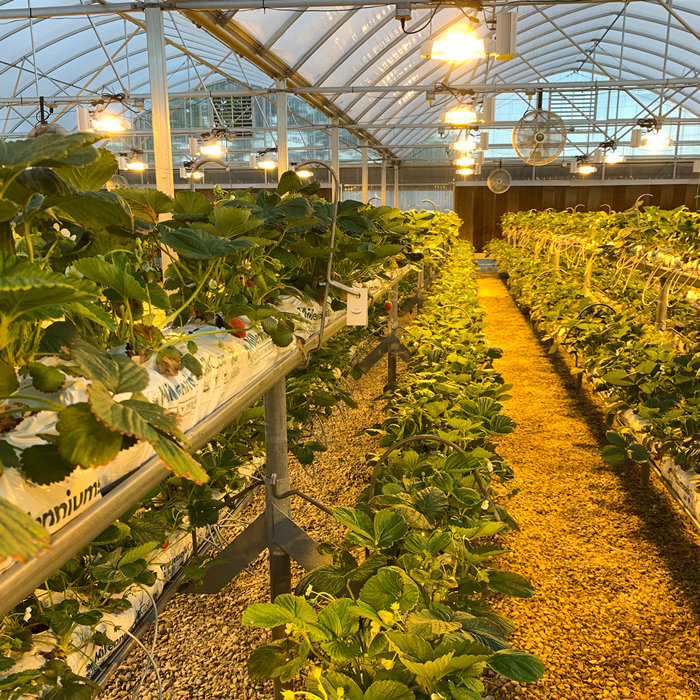 Greenhouse & Nursery Irrigation
Can be different variations of drip and overhead irrigation depending on the crop
Drip used for finished crops grown in pots or substrate
Misting used for propagation
Micro-Sprinklers for tray or small container crops
Solid-set or wobbler systems for small nursery containers
Permanent installations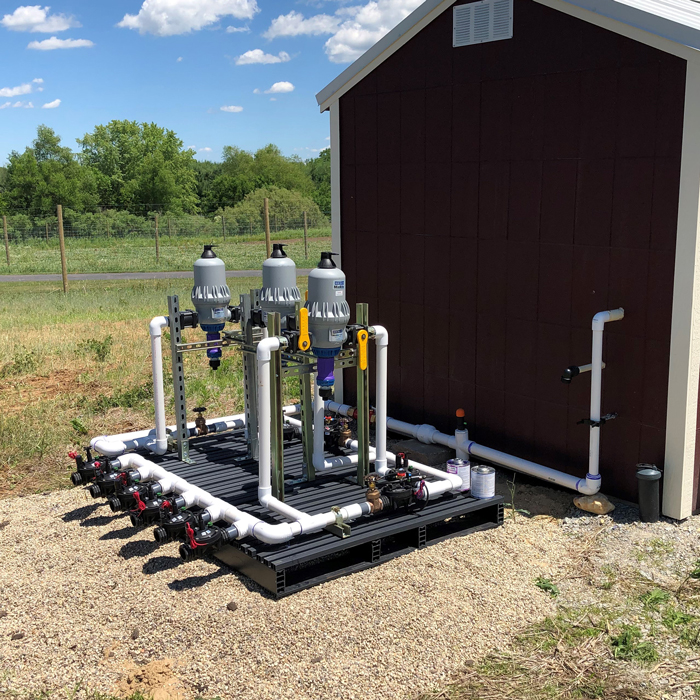 Fertigation Systems
Fertigation is simply using an irrigation system to fertilize a crop
Provides the most efficient use of fertilizer and other amendments.
Systems can be designed to pump single or multiple products
Automation allow these products to be put out in desired quantity or proportional to water flow.
Systems can be designed to use will all types of irrigation systems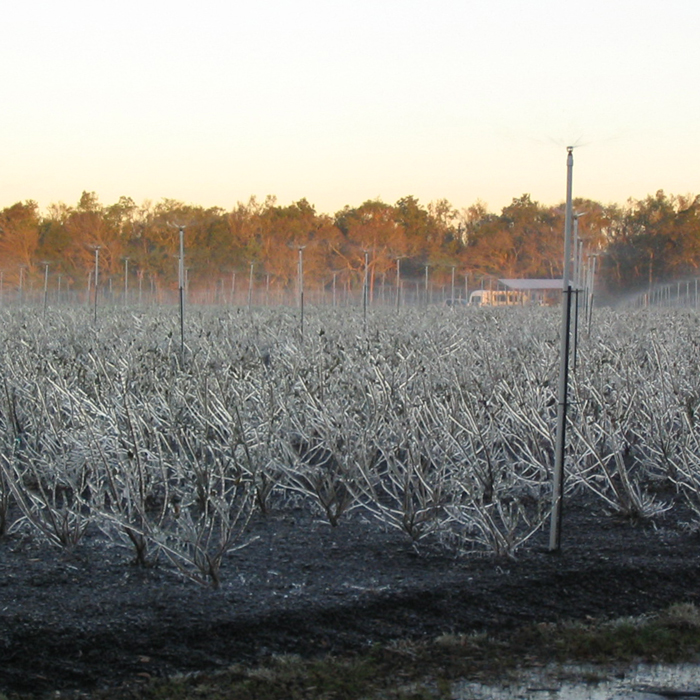 Frost Protection System
Typically used on berry and orchard crops
Frost protections uses the heat released from water freezing to keep plant temperature inside the ice right at 32 degrees.
Overhead sprinklers, such as solid-set impact or wobbler types, are used to keep a constant supply of water on the plants
Ambient temperature, wind, and water application rate are all factors in how much protection can be achieved.
Micro-Jets can be used in under-canopy sprays to mitigate cold damage.
Water is sprayed under the canopy of orchard crops.
The same reaction of water freezing creates a small amount of heat that can help to protect plants.
Permanent installations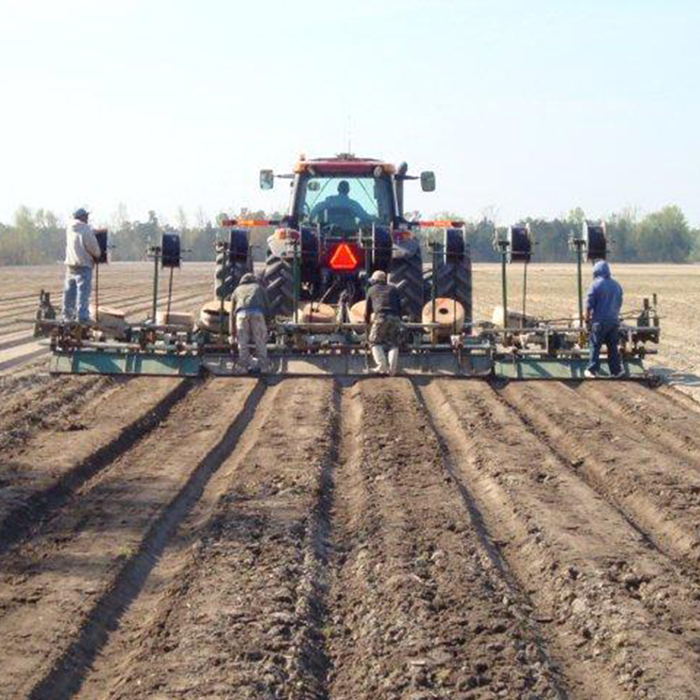 Sub-Surface Drip Irrigation Systems
Typically used on row crops such as corn and cotton
Water delivered via thin-wall tape with a larger mil thickness than standard drip
All the same benefits of a Drip Irrigation system but modified for extended use.
Emitters placed 8-18" under the soil surface for some shallow soil tillage
Best results are in strip-till or no-till farming systems
Irrigation tape connected to flush mains at the field end for system flushing
Permanent and semi-permanent installations
Installation
TriEst offers installation supervision and assistance as well as complete turn-key solutions for growers.
Our team of knowledgeable and experienced system designers, salesmen, and servicemen work together to create the best system for your unique situation and ensure proper installation and ongoing maintenance to help you generate the most returns.
We strive to be a one-stop-shop for all of your growing needs, so we also offer a wide variety of products, all of which our servicemen are qualified to install. Our dedication to providing full-service solutions means your investment will continue to produce increased yields, resulting in increased profits.
Service & Repair
Once your irrigation system has been designed and installed, our team of experienced sales and service people ensure ongoing success by offering part servicing and installation of new parts as needed.
We also offer pre-season startups as well as post-season system shutdown assistance to help you extend the life and maintain the efficiency of your irrigation systems. Proper pre-season startup procedures are followed to ensure your system is prepared to generate the best possible yields for your given crop, while post-season shutdown procedures are followed to make sure your system will be in tip-top shape for the next growing season.
When you choose TriEst to service your irrigation system, you receive:
Advice from our experienced team
Ongoing maintenance and part installation to keep your investment in the best possible shape
Peace of mind knowing our decades of combined experience are working to benefit your bottom line