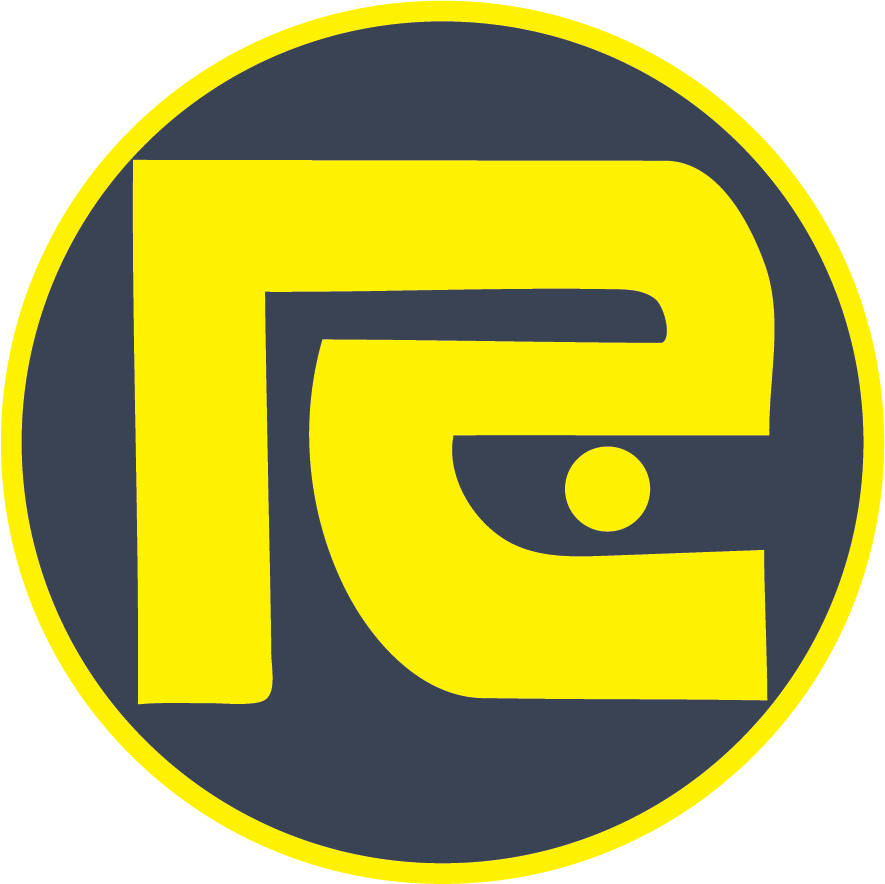 Reddick Equipment Company
Tough Equipment for Your Tough Jobs.
Reddick Equipment Company manufactures sprayers and equipment for agriculture, lawn and turf, vegetation and forestry management, pest control, and de-icing. With 60 years of experience in diverse markets, they offer a wide range of equipment to meet various application needs. They make a great partner to TriEst with their innovative equipment options and solutions.
---
Shop Talk: Tutorials
SHOP TALK: FlexFume Adjustments
SHOP TALK: Reddick Mulch Lifters
SHOP TALK: Adjustments and Laying Tips for Reddick Mulch Layers
Plasticulture
Whether you are running a roadside strawberry stand or a multi acre produce operation, Reddick's line of plasticulture equipment is right for you. We have pulled together some of the best minds in the industry to totally revamp our line of equipment with the focus being set on ease of adjustment.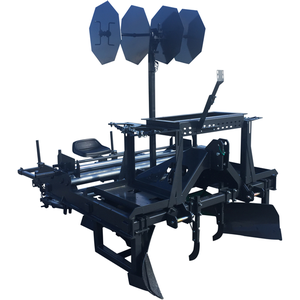 Reddick Single Row Mulch Layer Lineup
RMC-172
The RMC-172 is the flagship of our single row line. This time-tested design recently went through a few manufacturing changes but the basic principles remain the same. It will accommodate up to 60″ plastic and can be customized to fit your operation.
RMC-160
The RMC-160 offers all of the same benefits of the larger, classic mulch laying equipment, just in a compact version so that it can be pulled by a smaller tractor. This is great for smaller farms or U-Pick operations.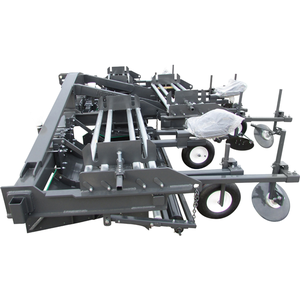 Reddick Three Row Mulch Layer Lineup
RMC-372R/RMC-360R
These two models are built tough for the grower that wants to get in and get out. These machine takes the efficiencies of the RMC-172 and RMC-160 and multiplies it by three. These are both rigid frame layers that are setup for growers on 72" or 60" centers. These units are paired with the RMC-372PB and the RMC-160PB pre-bedders.
RMC-372PB/RMC-360PB
These two pre-bedders are used in front of our conventional three row rigid layers to pre-form and incorporate fumigants into the beds in front of the rigid layers. They consist of a tool bar with three sets of gathering blades and three press pans. These usually are outfitted with fumigation knives which are optional. The 372PB is for 72" centers and the 360PB is for 60".
RMC-372F/RMC-360F
These models are our float frame three row layers that are setup for 72" and 60" centers. These machines were designed for growers who have undulating land and cannot implement a rigid frame machine. These units are essentially three of our single row machines attached independently to three row tool bar. This design allows each unit to move independently when needed to ensure a proper tuck on the plastic. Unlike the three row rigid machines, these units do have gathering blades and do not require a pre-bedder.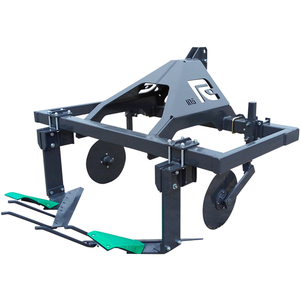 Reddick Mulch Lifter Lineup
RMC-105
This mulch lifter is designed to lift various sizes of mulch with minimum adjustments one row at a time. The concept is simple. Use the dirt lift the plastic and you decrease the opportunity for tearing. The design allows for minimal tuck ripping, for a better lift, saving you time and money.
RMC-305
Just like our mulch layers we understand that time is money. This three-row mulch lifter will help you eliminate costly passes across your field and decrease the compaction of previously lifted plastic. This machine is sold as a 72" center machine but can be adjusted down to a 60" center operation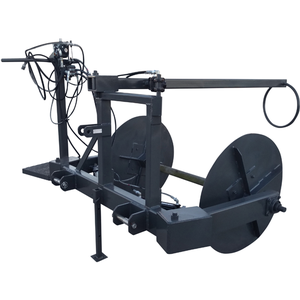 Reddick Mulch Puller Lineup
RMC-10.5
The RMC-10.5 Plastic Puller is designed to reduce the labor cost of removing plastic mulch and drip tape from your field. This done by winding the plastic up on the internal spindles of the lifter. Once the puller is at capacity you simply drive it to your disposal area and swing the spindle out and release.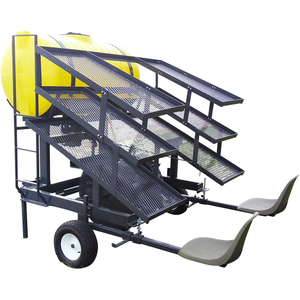 Reddick Transplanter Lineup
RMC-460
The RMC-460 comes standard with a 3-point quick hitch ready, 150 gallon poly tank, two seats, tray racks (18 trays), and one planting wheel. Standard wheel sizes are as follows: 12", 14", 15", 18", 24", 30", 36", 42", 48", & 60"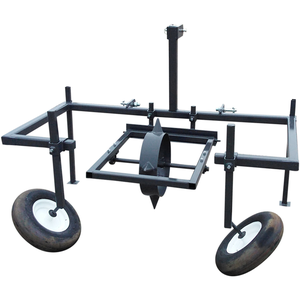 Reddick Hole Puncher Lineup
RMC-100
The RMC-100 hole punch is equipped with spiked wheels. These spikes are located at your desired plant spacing. The hole puncher rolls over the bed to perforate the plastic mulch film before bare root or plug settings.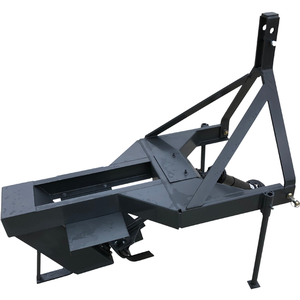 Reddick Ditcher Lineup
D7-OS-HYD Offset Hydraulic Ditcher
D4 -C Direct Drive Ditcher
D6 -C Offset Trencher with Chain Drive & Clutch
Plasticulture Gallery
Visit Reddick Equipment for product features and benefits.
Fumigation
Today's tractors are larger and more powerful than ever. Even the most basic models are equipped with technology that was never dreamed of in the early 60's when we began this work. Our development team realized that partnering with these advancements was key to the progression of our fumigation equipment.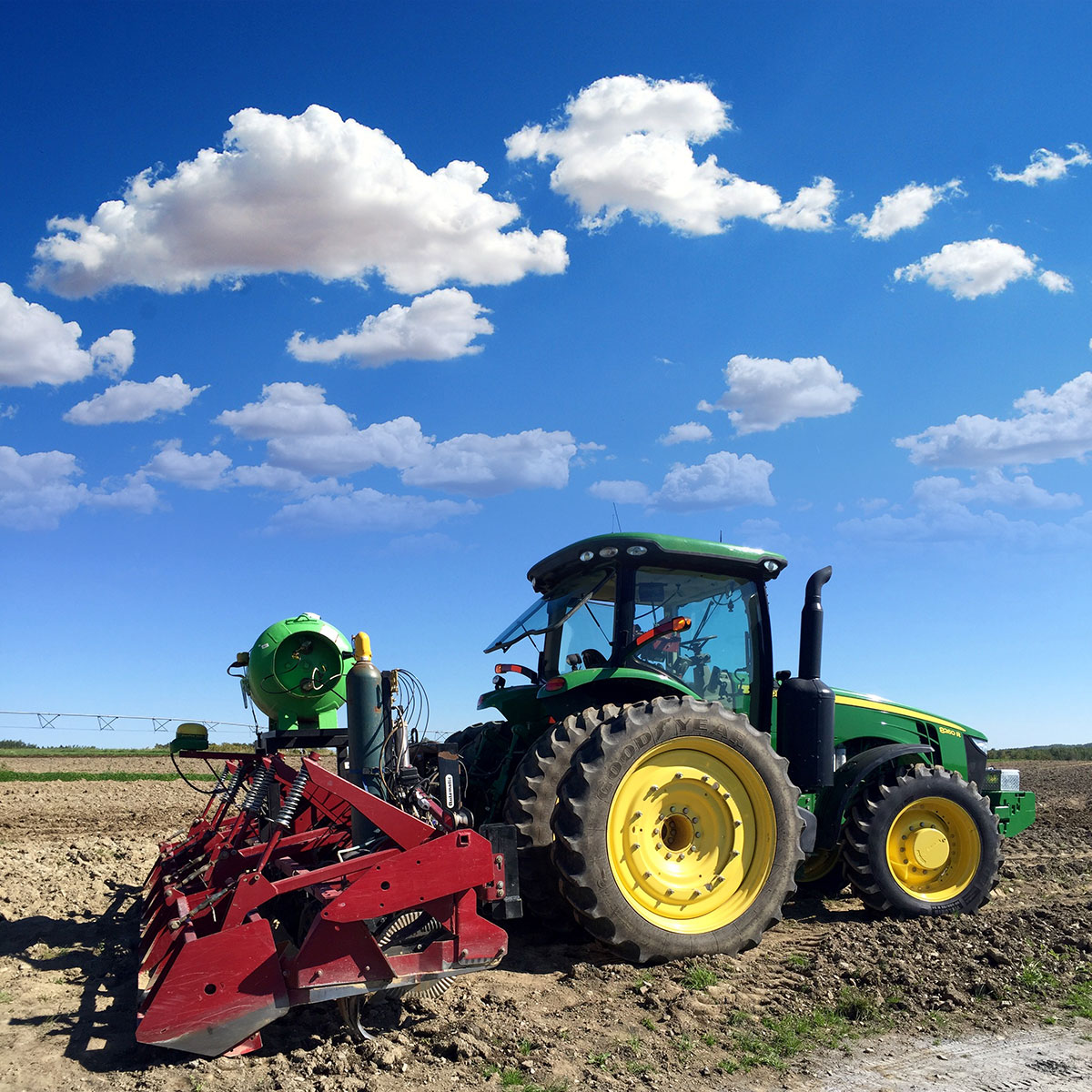 THE 207-KIT
We have a bolt-on kit that turns the Spudnik Hiller into a fumigation rig so that a grower can get double-duty out of their expensive hiller equipment. This bolt-on 207-Kit, affectionately named after Aroostook County's area code, has become the standard for Spudnik conversions.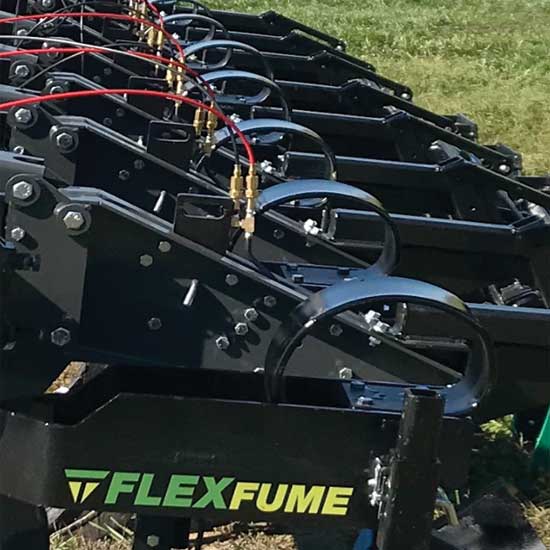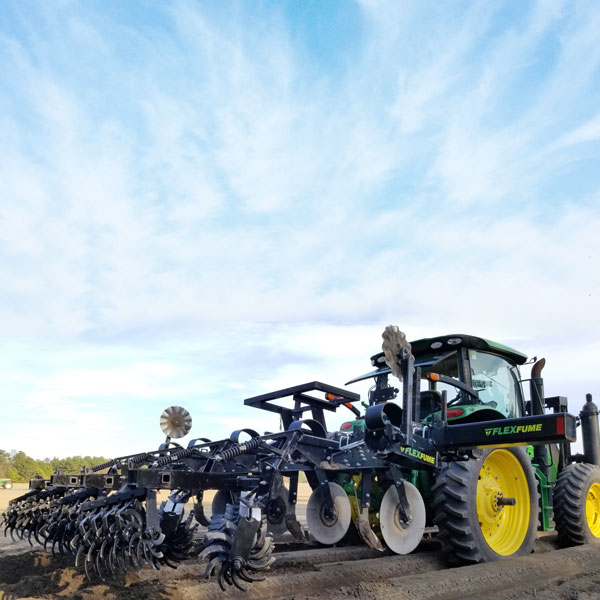 The FlexFume has been successfully adopted in many markets throughout the world and is quickly becoming the standard for in-row non-tarped soil fumigation.
The FlexFume
We saw the need for a machine that could keep pace with the ever-changing scale of new technology. We spent countless hours researching and fine-tuning best practices for the application of our products in a variety of crops. The design needed to be flexible enough to perform in a variety of soil types and adjust to any metric or standard row center. The goal: a one pass system that placed our products 12 inches deep into seed bed ready conditions followed by a compaction device. Three models and four years later we finally hit all of the marks with the FlexFume.
The FlexFume has become one of the most adaptable pieces of fumigation equipment on the market today. It utilizes an independent row unit system. This allows the FlexFume to adapt to the conditions in each row without affecting the others. This design also lends itself to expansion and is not limited to a set row spacing or quantity.
We also have the FlexTill Attachment option. It is a spring bed freshener to cover any concerns of the soil being too hard. This unique feature allows you to replace the FlexFume press pans with a rolling cultivator attachment to freshen the bed without disturbing the fumigated soil. The FlexTill will break down the packed soil for a perfect seed bed prior to planting.
Contact your sales representative for more information on the FlexFume and its full line of options.