TURF, SOD, & ATHLETIC FIELD CUSTOM FUMIGATION
The success of turf has as much to do with the preparation of the soil as planting and maintaining the sod does. One important step is soil fumigation.
Here are some reasons why should fumigate:
Manage most existing grasses, weeds, diseases, and soil-borne pathogens.
Significantly lowering pest pressure often leads to reduced inputs of herbicide, nematicides, and insecticides.
Stronger, healthier root systems.
Shorter turn-around between cuttings.
TriEst offers solid field fumigation application including field borders.
Tarped treatments of *Methyl Bromide – available for qualifying turf farms.
Tarped and Non-tarped treatments of *Metam-Sodium for turf farms.
All custom fumigation is done by trained and commercially licensed TriEst applicators.
Metam Sodium/Potassium can be applied with or without tarps for the control or suppression of weeds, weed seed, soil borne pathogens, and insects. Metam products offer broad spectrum control when Methyl Bromide is not an option.
TURF, SOD, & ATHLETIC FIELD PLANT NUTRITION
We specialize in a well-rounded and complete fertility program designed for turf production.
Dry Fertilizer:

Ground Control Command

Ground Control Command is a poly-coated dry fertilizer, provided by Haifa, can be customized for any analysis and coated from 1-16 months.

When GC-Command granules are applied to the soil, the coating acts as a semi-permeable barrier, allowing a continuous release of nutrients to the root zone. The poly-coated fertilizers release plant nutrients slowly and continuously throughout the growth cycle. A single application of GC-Command controlled release fertilizer will supply optimal levels of turfgrass nutrients for several months.

Custom blends and release times are available upon request.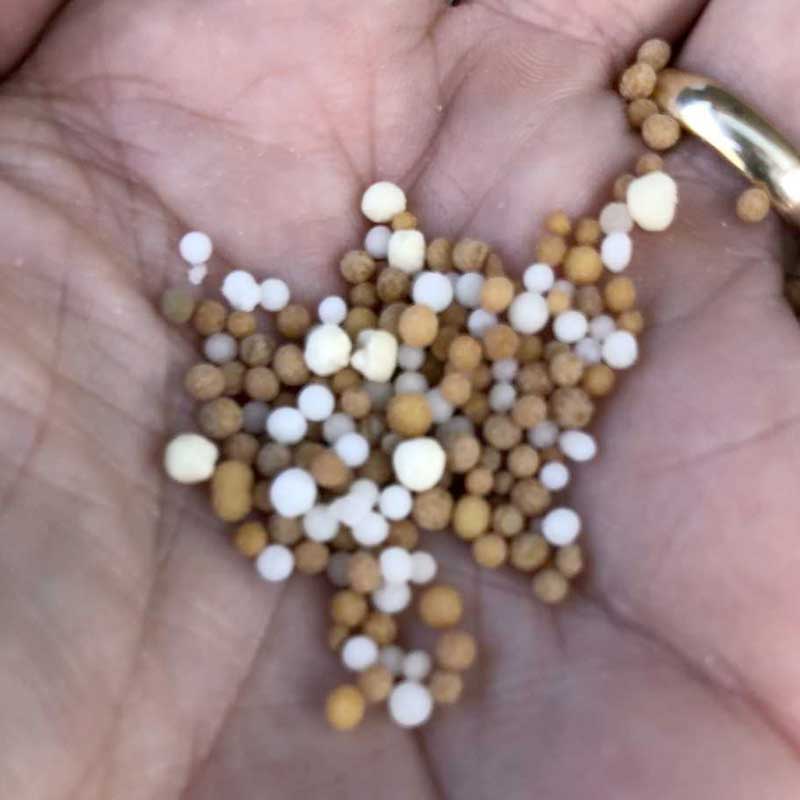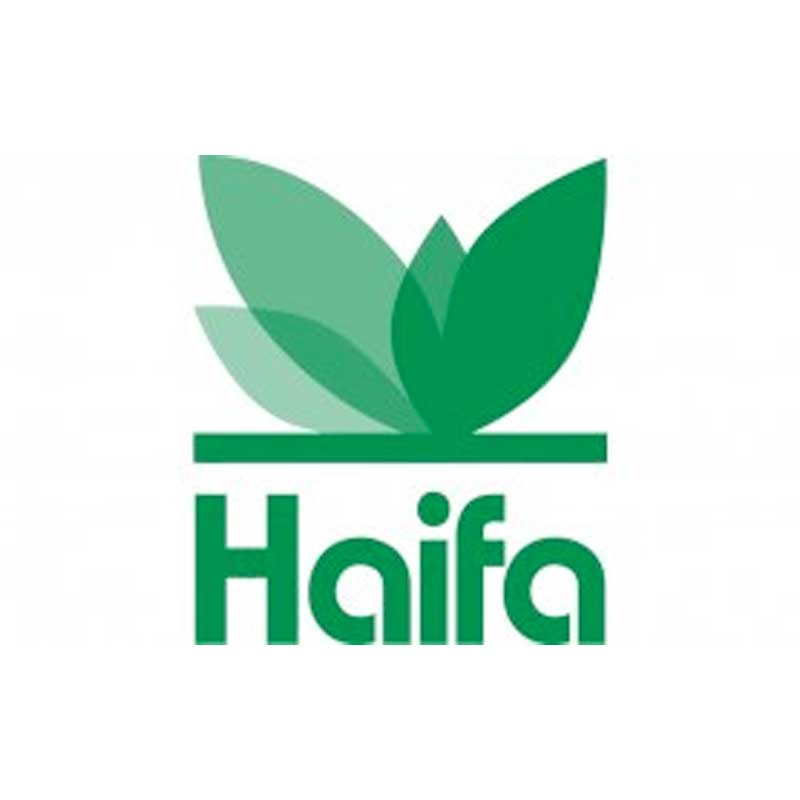 Liquid Fertilizer:

Ground Control

Ground Control liquid fertilizers are fertigation grade blended fertilizers, providing balanced plant nutrition for high yields without sacrificing quality. Ground Control blends should be used as a replacement or supplement for liquid nitrogen products, with the goal of providing other essential nutrients during key growth stages.

Ground Control fertilizers should be used as a tool to reduce fertilizer loss due to leaching of dry materials that are applied pre-plant or early in the crop cycle. Increased quality is another major focus by applying a balanced blend later in cycle as the crop approaches maturity.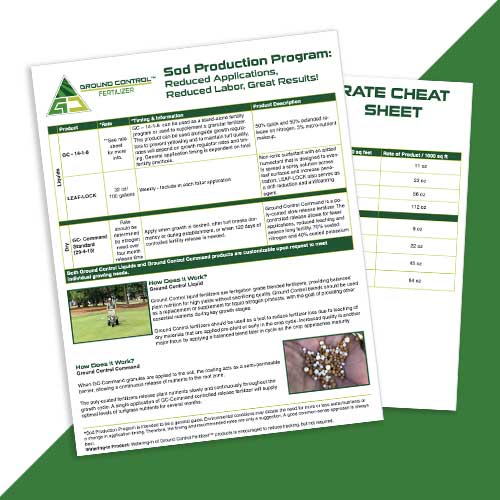 Fertilizer:

Sod Production Program

(—–)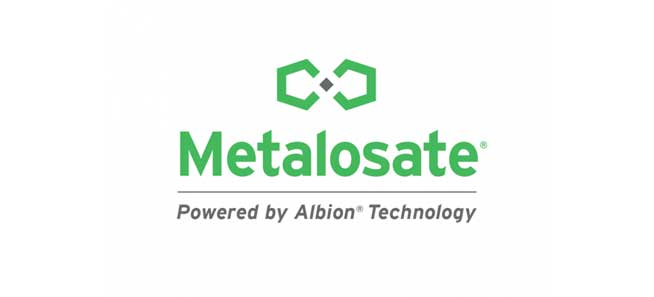 Foliar Nutrition:

Metalosate Powered by Albion Technology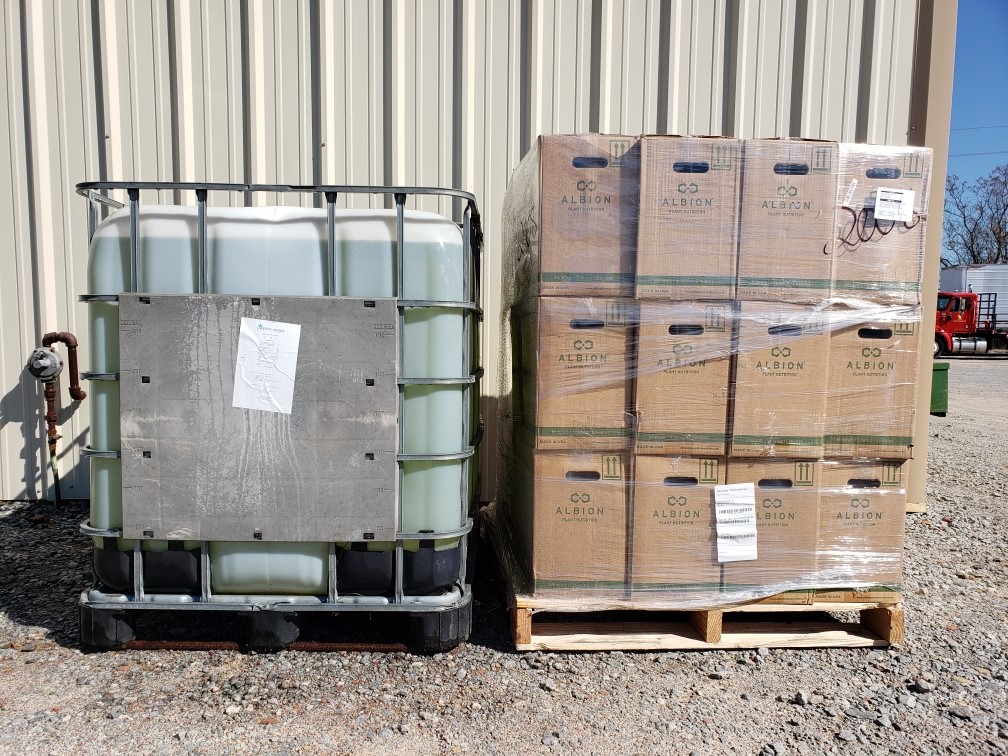 Balchem's Metalosate Powered by Albion Technology uses natural amino acids to chelate the minerals. They are rapidly absorbed, translocated, and metabolized by plants upon application.
Great for color without growth during spring green up and dormancy preparation.
Offers a balanced supply of micronutrients and calcium throughout the season.
Promotes disease and drought resistance.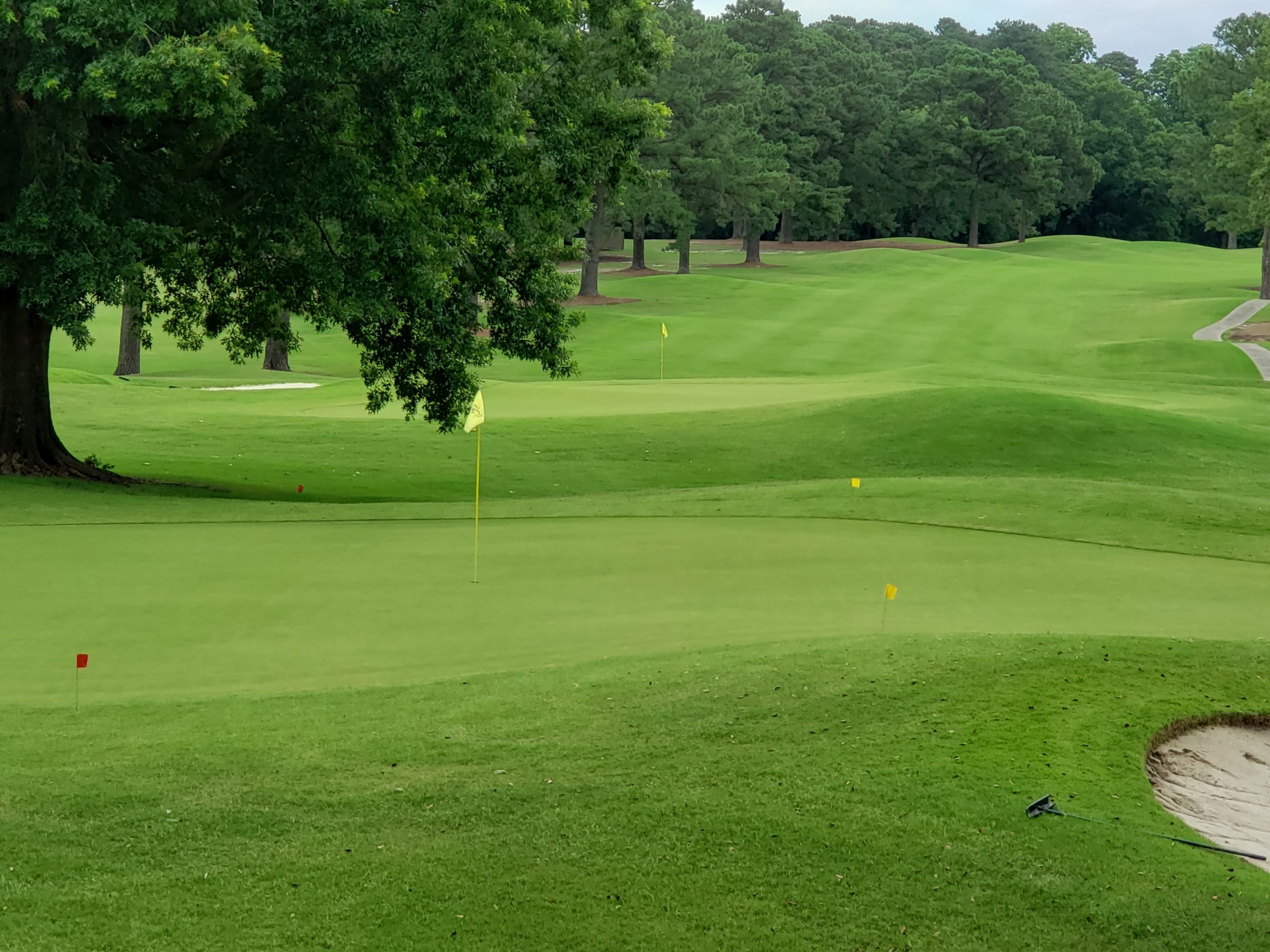 Real Results: Testimonials
Irrigation is required for all quality sod production. Turfgrass sod is very often watered with solid-set overhead sprinklers or traveling guns. TriEst offers a line of options for your growing solutions.
Making the right irrigation decisions for your turfgrass farm is important. Let TriEst Ag guide you with choosing the right system for your operation. We have a complete irrigation design staff and very knowledgeable sales reps ready to help today.